North Idaho Surveyors
When purchasing real estate it is critical to make sure you know prior to closing exactly where your property lines and corner markers are. In North Idaho, with all of the diverse terrain it is important to have a qualified professional land surveyor assist you with the peace of mind of knowing where your property is actually located. Many surveyors also serves as Land Planners and can help you in splitting your property into separate parcels. They are trained in preparing legal land splits and working with city and county land planners and officials to get you through the process as easily as possible. We hope our list of Surveyors and Land Planners will help you in finding someone who can verify your property lines.
Glahe & Associates
300 Church St Sandpoint, ID 83864
---
James A. Sewell & Associates, LLC
1205 Highway 2, Suite 101 Sandpoint, ID 83864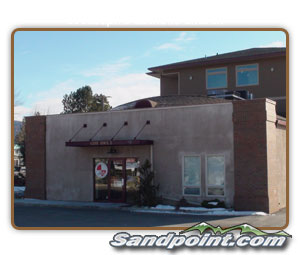 Our firm provides professional services since 1912 with proven results, including: Consulting, Engineering, Land Surveying, Land Use Planning, Building Inspection, Constr. Inspect & Material Testing.
---
Ruen-Yeager Associates Inc.
219 Pine St. Sandpoint, ID 83864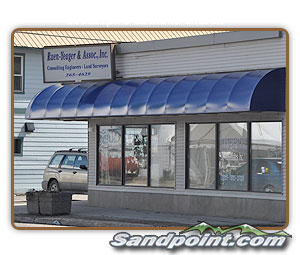 Ruen-Yeager & Associates, Inc. is a team of professional civil engineers, planners, and land surveyors with experience in planning, surveying, design, and project management.
---
Sea Northwest Consultants
1703 W Cedar St #B Sandpoint, ID 83864
---
Tom Runa Planning & Design
214 N 1st Ave Sandpoint, ID 83864
---
True North Inc
301 1/2 N 1st Ave #204 Sandpoint, ID 83864
---
Tucker Brown & Vermeer LLC Engineering & Land Surveying
102 South 2nd Ave. Sandpoint, ID 83864
---
Wiley Land Surveying
P.O. Box 542 Ponderay, ID 83852
---


CENTURY 21 RiverStone
305 N. First Ave,
Sandpoint, ID 83864
office (208)255-2244
fax (888) 276-7704
toll free (800) 205-8771
CENTURY 21 RiverStone Priest River
19 W Beardmore
Priest River, Idaho 83856
office (208) 448-0901
fax (888) 276-7704
toll free (800) 205-8771

This Sites Listings Were Last Updated:
CENTURY 21 RiverStone Is A Member of the Selkirk MLS
Copyright © C21Schweitzer.com. All Rights Reserved
© Century 21 Real Estate LLC.
CENTURY 21® is a registered trademark licensed to Century 21 Real Estate LLC
Equal Housing Opportunity.
Each office is Independently Owned and Operated